On two consecutive Fridays in October, the Urban Shorelines Working Group came together for a design charrette to kick off design ideas for multiple shoreline restoration sites. The Group was broken up into six different teams, each representing a different site in the Seattle area.  The design brief asked teams to propose a "Living Shoreline" Prototype." A design for a specific site which could potentially serve as habitat — especially for outmigrating juvenile salmon — and could contribute to water quality — again, especially related to salmon health and survival. These prototype designs, if selected, will be further detailed, constructed, installed and monitored to assess its viability and effectiveness in improving habitat and water quality!
The USWG really brought their A game and were able to come up with excellent and informed design ideas for each of the sites over a week. Professionals worked with students to create short presentations in which they shared and discussed their ideas with the entire group. Check out the following diagrams for highlights from the charrette – 
TEAM DOCK BELOW THE LOCKS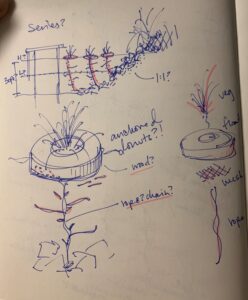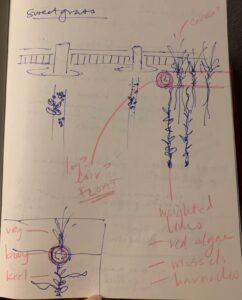 TEAM FREMONT BRDIGE: BEHIND THE FENDERS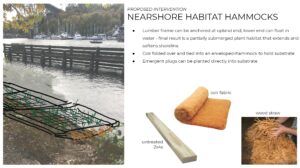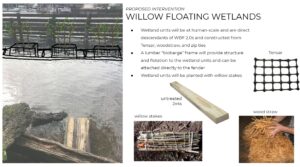 TEAM GASWORKS SHORELINE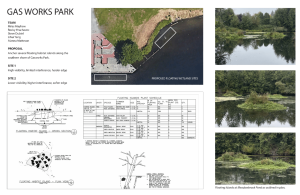 TEAM GENE COULON PARK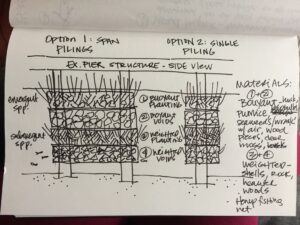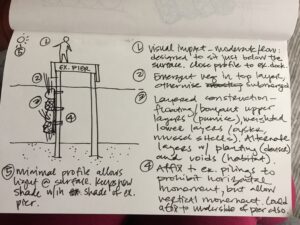 TEAM SHILSHOLE MARINA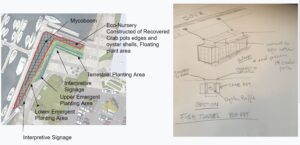 TEAM SOUTH LAKE UNION PARK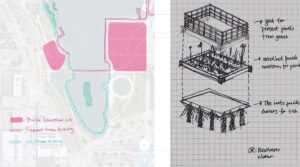 The Sweetgrass team is now hard at work securing funding so we can move onto the next and very exciting stages of design development. Huge thanks to everyone that participated!